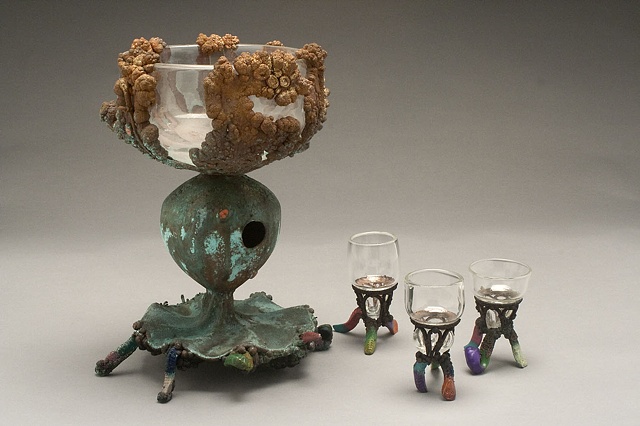 Dirt and Worms Dessert Chalice Set
Blown Glass, Borosilicate Glass, Bronze, Copper, Aluminum, Patinated.
2010
This collection of vessels was inspired by a childhood experience. "Dirt and Worms" is a dessert of chocolate pudding layered with crushed Oreo cookies and served with gummy worms. This particular treat was given to me as a child, along with all of my young siblings and cousins. One of us, realizing what the food looked like, started screaming and crying. Soon enough, all of the kids were very upset at their parents serving them mud and earthworms. After some convincing, we all realized that we all loved this tasty dish and promptly began to devour it. I enjoy that the different stages of discovery and the resulting emotions were a shared experience.